My dad had a bra
SN Certified Technician
Sep 5, 2001
5,055
1,685
224
Have a lot of fox irons in the fire, as it is. The pistons are in for Grover. Last I heard, we were still waiting on the cam. But I expect The blue car will be running and back in my possession in the next 2 months or so.
Black Jack is finally living up to some hopes and dreams. It's been carrying me back and forth to work for 1.5 months and it's even gotten an AutoX in. Been enjoying the hell outta it. I put an appt in with a nearby shop in Cary, NC for new front calipers, hopefully to alleviate a brake pull I feel, and also a rebuild on the bearings (pinion & carrier) and seals in the diff. I want to eliminate the leak at the front flange and hopefully a remaining tremor/noise I still hear/feel in the drivetrain that I've made great improvements upon, but still haven't eliminated to my liking.
Father Time, aka TheNeverEndingStory, aka Snake Pit, aka the '91 331 black Turbo car has a date in Aug-Sep with Manir at Our Dream Auto for a full paint treatment, and interior customization/resto.
All of that, and I'm still looking at the market hoping for sub-$20k 5 lug, big brake swapped MM suspended HPDE car. It's probably hopeless. Black Jack is good enough for fun for the Auto-X, but I don't think it'll hold up to some real abuse.
Here are the higher end foxes I'm seeing today: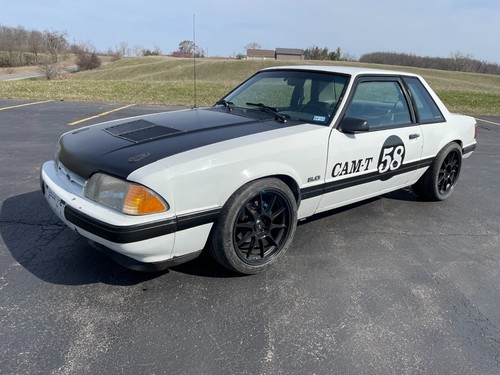 Find many great new & used options and get the best deals for 1988 Ford Mustang at the best online prices at eBay! Free shipping for many products!
All cool cars in their own right, but price and/or build take each one out of contention for me. So, I'm just dreamin and thought I'd share...