hey guys, i havent been around in a few days. ive been out of state on vacation and what not.
Anyway the past day since ive been home my car has developed a strange noise and i am pretty sure its something coming loose in one of my cats but i am not sure so i made a video: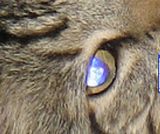 there is no check engine light on my dash and the car doesnt seem to have any throttle response issues however i havent gotten on it really since i am not too sure whats going on yet. however when i accelerate from a stop i can hear that my exhaust doesnt sound right. at times it sounds like a hemi

when i let out the clutch to decelerate the exhaust system underneath my car sounds like it is rattling out. the rattling you hear in the video is mild to what it sounds like when its under a load.