I am in the process of completing the restomod of my '65 coupe. The car is currently in primer and getting ready for paint. I am wondering if I should roll the fenders or not since the car has not yet been painted.
My current
suspension
setup is:
- Shelby Drop
- 620 Springs (1"drop)
- KYB Gas-Adjust Shocks
- 4.5 mid-eye leafs
I love the stance of DodgeStang's car:
and Chromedog's car which runs 17x7 torq-thrust with 215 45 17 front, 225's rear...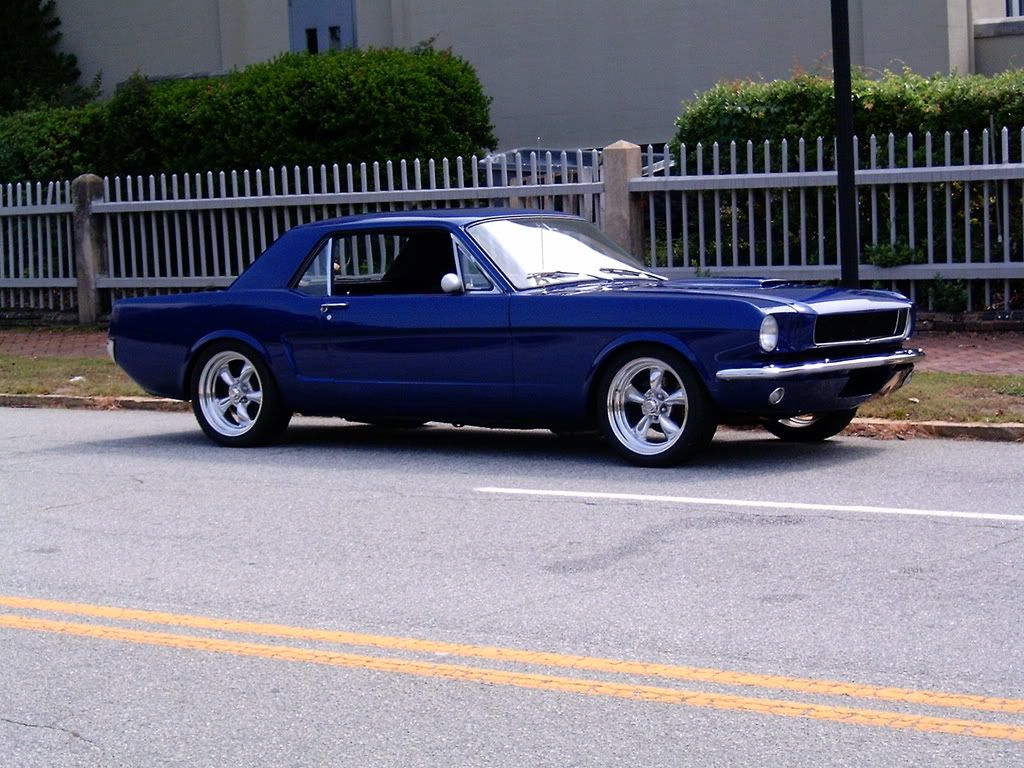 According to DodgeStang's chart
(Here)
17x7's should fit just fine without rolling the fenders.
Since my motor will be pushing 430HP I would like to go a bit wider and run 17x8's. According to the chart, some people have put 17x8's on their car without rolling the fenders at all. Others have rolled all 4 fenders.
Does anyone know if it is necessary to roll the fenders with 17x8's?
Should I just roll them now regardless before we spray paint?
Thanks,
Chris